THE MISER BAG
Dating from early in the 19th century to around 1880.
This little bag is a curious shape and has a curious name. Long and very narrow, with single small pouches at either end, usually one ending in a rounded shape and the other having a squared-off shape, there is a narrower neck in the middle with a slit, and either one or two rings gathering it closed. These were most often crocheted or knitted, with varying quantities of beads, they were carried in the hand or pinned within the garment or slung over the waistband of the wearer with one pouch exposed. You'll most often find these in burgundy, navy and black, with steel beads crocheted in a rather sparse pattern on the pouches. Called Miser bags because of the restricted way you got access to your money--by sliding the ring away from the pouch and then being barely able to get two fingers inside the slit opening. You literally had to "pinch the pennies" to bring out money from the bag. The two different shapes of the pouches denoted silver or gold coins within, or in the case of two identical pouches, coin and paper money compartments.
Here are three miser bags. The first one is a typical example.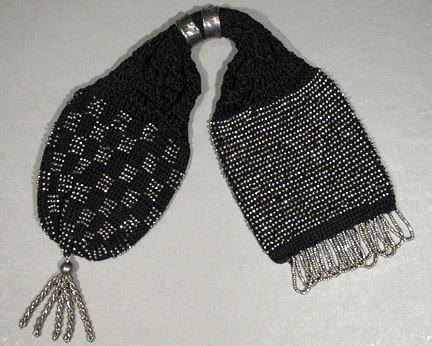 Here is a very unique Miser purse, in that it has a figural design of horses, and it is a lovely emerald green.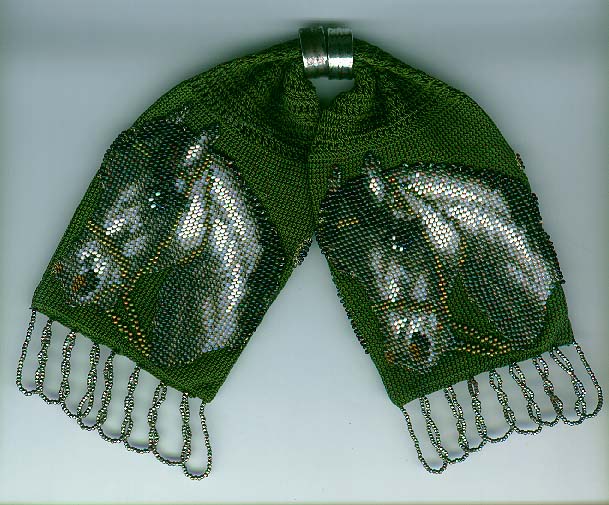 Another extraordinary Miser purse, a gayly colored floral, and the best part is in the center section, where, in gold beads it says, "Remember 1870" Dated purses, or purses which are in some other way authenticated, as in having a name or place worked within the beads are exceptional and add much to the value.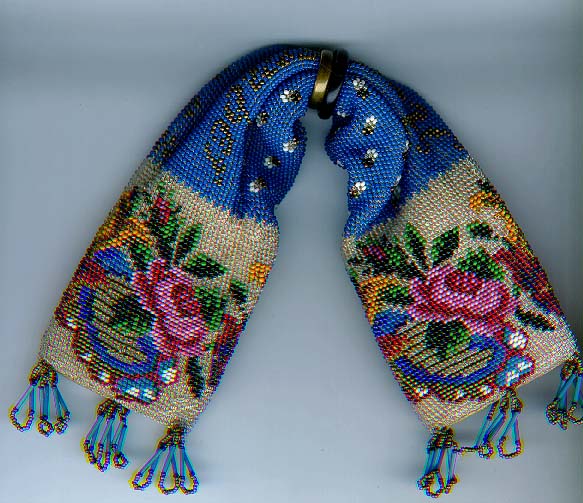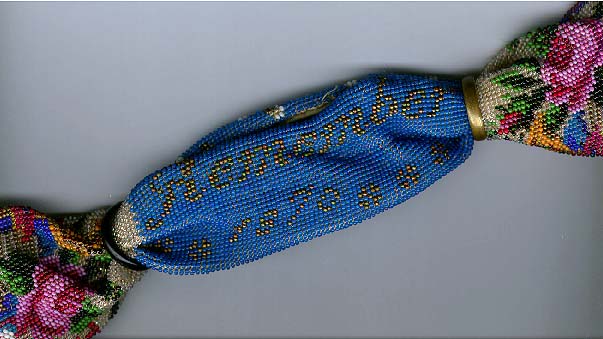 Return to Vanessa's Treasures Homepage